Overview
The Insights Web Portal brings the sales forecasts and market analyses you see in the mobile app, straight to your desktop computer (or iPad) browser. Now you can browse and track your entire lot from your laptop, desktop, or tablet, while continuing to use the mobile app for on-the-go monitoring and alerts. By signing up for CarStory Insights, you'll receive access to both the Insights mobile app and the Insights Web Portal. 
How to Access CarStory Insights Web Portal
1. Sign up for CarStory Insights at https://www.carstory.com/signup
2. Once signed up, you will be provided a login and password to use. These credentials grant you access to Insights Web Portal and the Insights mobile app (iOS and Android) 
3. On your computer or tablet, navigate to: https://dealer.carstory.ai
4. Login with the credentials provided by CarStory support during signup  
Navigating the Insights Web Portal
The navigation bar on the left side of the screen allows you to easily jump between the 3 core components: Dashboard, Inventory, and Settings. 
Dashboard
An at-a-glance view of your inventory health, performance, and forecasted sales.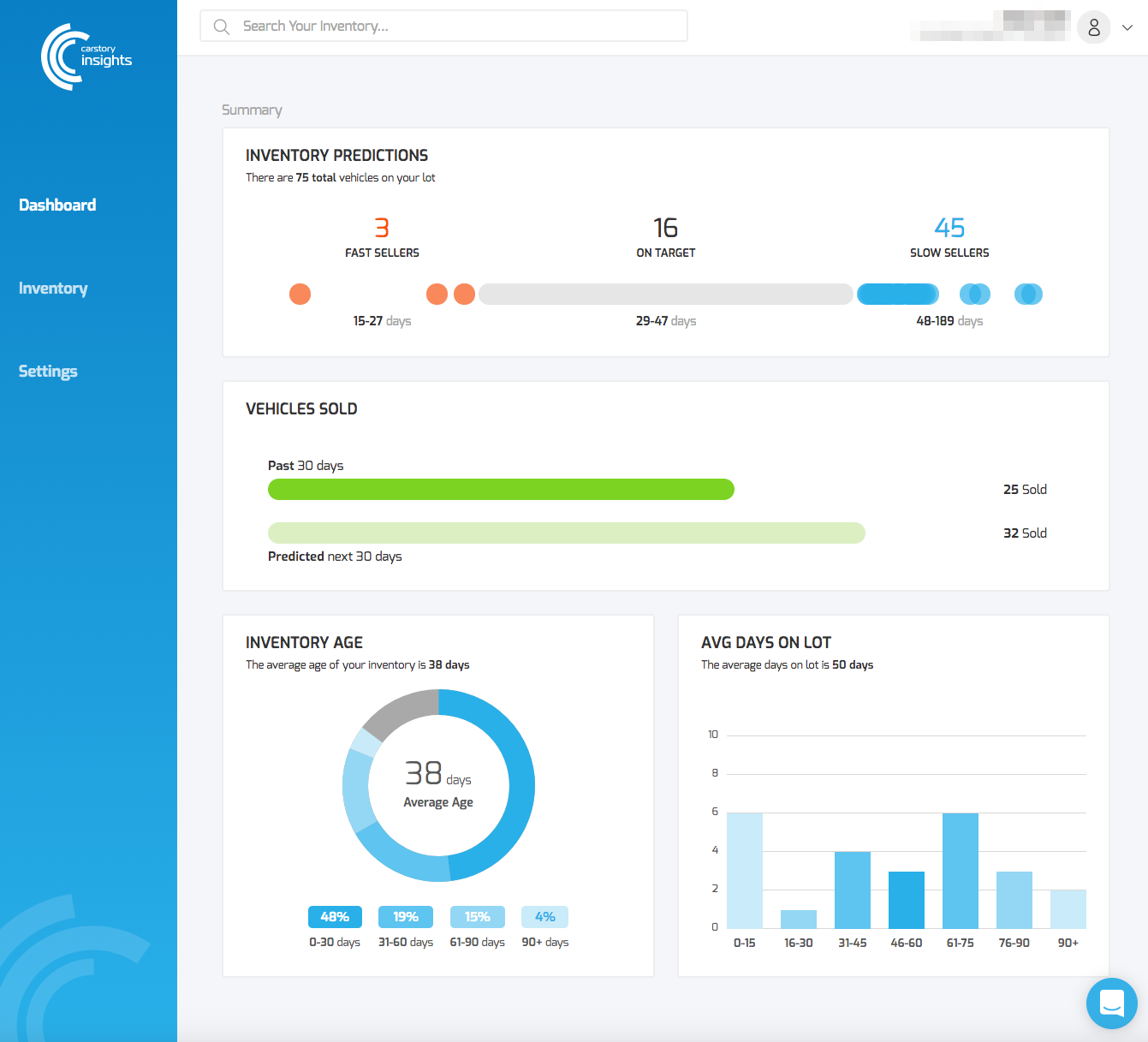 Inventory 
Track CarStory sales predictions, market snapshot, and competitive vehicles/dealerships for each VIN on your lot. Click a vehicle from the grid view to see the details of CarStory's analysis.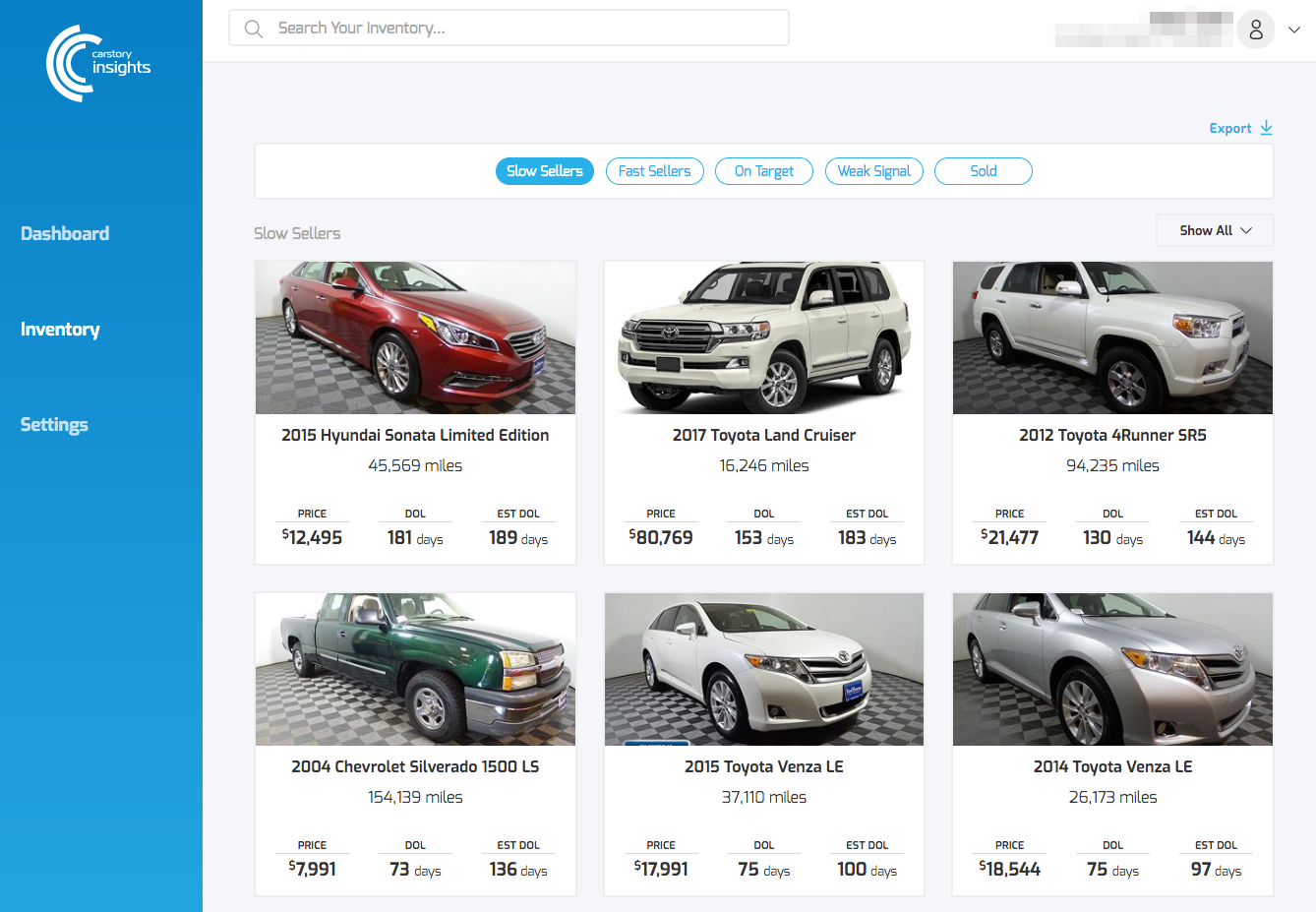 Settings
Adjust the bounds of Fast and Slow selling vehicles, set your Target Turn Rate, and define your market radius for identifying competitive vehicles.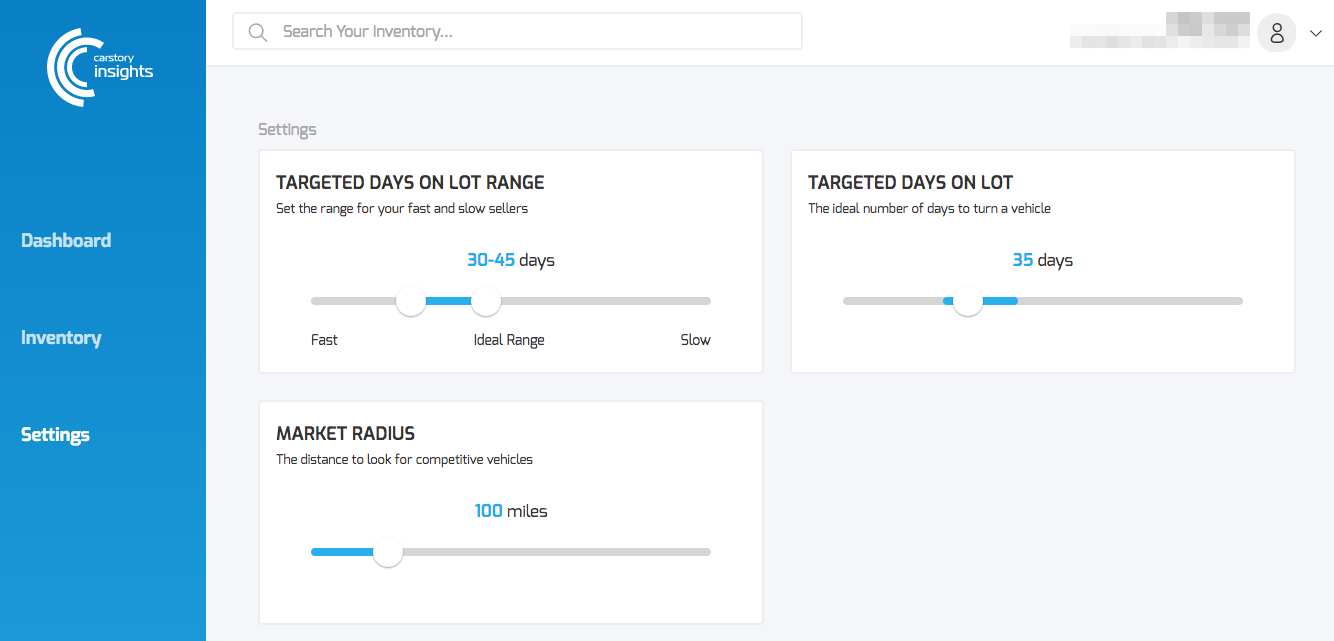 Need help?
Get in touch with CarStory Support using this form